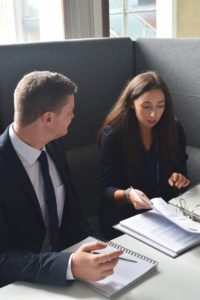 We work with our agency provider to offer a 'neutral vendor' arrangement to the education market.  This new educations orientated arrangement provides the following benefits to school-based customers:
cost savings due to agreed fixed pence margin
fixed, competitive daily rates for supply teachers, learning support assistants (LSAs) and cover supervisors so you know what you can expect to pay. A similar framework operating elsewhere in the country, has resulted in 23% savings.
ability to source candidates from a range of recruitment agencies, but through one centralised process with greater visibility and control
a local dedicated recruitment partner and an out of hours fulfilment/support team
consistent, robust vetting process across all candidates and recruitment agencies
streamlined and improved administration processes
no temp-to-perm fees should a competitive recruitment process be followed
assistance in managing compliance documentation such as disclosure and barring service (DBS) and qualifications
management of statutory and legal agency worker regulations, IR35 legislation and pensions auto enrolment
access to management information such as cost per job category, agency, school and saving reports
Champions
We are seeking school champions to adopt the new 'neutral vendor' model who will then help to embed the model across the education market. As champions you will:
take part in the initial implementation of the supply agency project by using the framework for your temporary staffing, we can support with a variety of roles from teaching, non-teaching, cleaning, catering, maintenance and many more.
support and guide our agency provider in developing a successful contract
represent the collective views of schools
lead the communications and engagement around the project to schools
ensure that the needs of schools are met appropriately through the project
potentially form part of the contract management meetings team
If you wish to become a champion, please contact us.