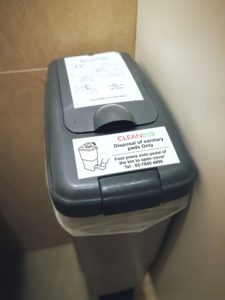 This contract provides you with access to a sanitary, nappy, medical and clinical waste supply contract and associated services.
The contract is available to schools, academies and other public organisations.
Our contract
Services available include:
supply of sanitary, nappy/medical and clinical waste units
sharps containers, sharps injury prevention kits
body fluid spill kits
the rental of dual column towel and tampon machines and nappy vending machines
NB: It should be noted that, to meet health and safety requirements this Contract MUST be used by all County Council establishments where the service is required.
Customer benefits
We will help you to:
stay compliant with current legislation
stay informed
contract management
support from our staff when required