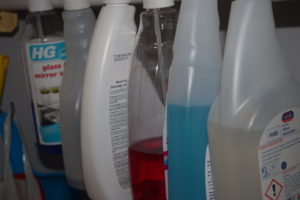 Get all your cleaning materials and janitorial supplies from this contract.
Cleaning products include:
air fresheners
polishes
toilet/sink products
detergents
sterilisers
disinfectants
car/vehicle care products
chewing gum removers
graffiti removers
white spirit
washing powders/liquids and fabric softeners
washing-up products
hand cleaning creams and soap
various other cleaning products including carpet and UPVC cleaners
Janitorial products include:
refuse equipment
cleaning cloths
wipes and gloves
mops and buckets
brushes and dust sweepers
window cleaning equipment
electrical equipment
batteries
washroom supplies
paper products
floor cleaning machinery accessories
tools and accessories and items for winter maintenance.
Customer benefits
a one stop shop for all your janitorial and cleaning supplies

o

ne supplier saves you time in administration as you'll no longer need multiple orders and invoices from several suppliers
tracking deliveries
health and safety protection by providing all relevant documentation in relation to the Control of Substances Hazardous to Health Regulations 2002 (COSHH)
environmentally friendly products which avoids the use of single use plastics
stringent contract management by our procurement team
highly competitive pricing
Why not sign up to Durham County Council's single use plastic pledge?