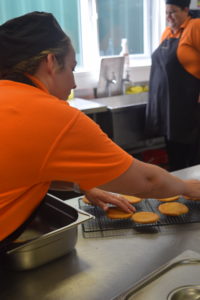 The framework covers the provision and distribution of food and general provisions including general provisions , alcohol, frozen food, meat, sausage and poultry, fruit and vegetables, bread and eggs.
Food and general provisions provides you with a fully compliant route to market that delivers value for money, whilst maintaining a high quality service and reliability.
This contract is currently available to schools, academies and other public organisations.
Our contract
In addition to value for money, our suppliers have agreed to implement a number of initiatives to support you to meet your social value obligations – such as providing free fresh fruit and vegetables to local charities working with children and the education sector.
Suppliers have also agreed to run a number of apprenticeship schemes to support public sector targets for youth employment.
One of the key areas that our suppliers can help with is promoting the uptake of school meals and educating pupils and their wider community about healthy eating.
Customer benefits
We will help you to:
stay compliant with current legislation
stay informed on the latest products and offers
engage with the community on social value projects
work towards healthier school meals