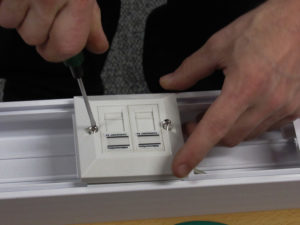 We ensure your ICT equipment is fully maintained and reliable in order to support the delivery of your school's curriculum and an efficient administration system.
Our staff are certified by a range of leading manufacturers to undertake repairs to their exacting standards which deliver improved availability, prolongs the life of your equipment and maximises your investment in ICT.
Admin hardware repairs service
The admin hardware repairs service ensures all items of management ICT equipment are repaired to manufacturers standards.
What is included:
repair of end computers, peripherals, portable devices, PC'S and printers
labour cost only associated with repair of backup devices, uninterruptible power supply and Apple products
Audio and visual aid support service
Our service level agreement (SLA) ensures that all specified items of audiovisual equipment are repaired and maintained to manufacturer's standards.
What is included:
all audio-visual (AV) equipment is repaired and maintained to manufacturers standards eg interactive whiteboards, projectors etc
advice and support on the purchase of appropriate AV solutions.
optical cleaning of projectors
Curriculum hardware repairs service
Our SLA ensures that all items of ICT equipment identified are repaired to manufacturer's standards.
What is included:
all items of ICT equipment are repaired to manufacturers standards
warranty management service for equipment purchased through us
advice and support of the purchase of appropriate ICT equipment