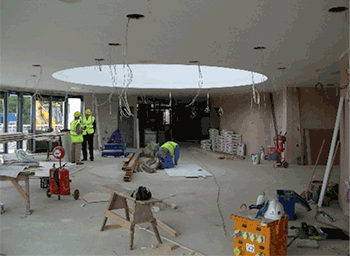 Our teams offer a full project management service to assist in both large and small scale ICT deployments. We have the relevant expertise and experience to provide a comprehensive project management package to meet your school's requirements. Via a process of customer engagement, we capture both immediate and future needs which we will incorporate into the solution.
Our staff are able to manage all aspects of the project management process from initial surveys to technical meetings with architects, contractors and other stakeholders.
Extensive experience in a whole array of projects from new builds to refurbishments means we have the knowledge and experience to ensure all of your requirements are managed and delivered on-target.