With over 30 years' experience, we offer a tailored ICT consultancy service for your school.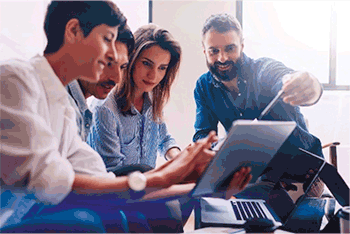 Our staff have a vast range of knowledge and experience across all ICT disciplines. This enables us to deliver a tailored consultancy service to your school, ensuring information technology delivers curriculum, financial and strategic benefits for your school.
project management
procurement
leasing
forensic investigation and reporting
Project management
Our teams offer a full project management service to assist in both large and small scale ICT deployments. We have the relevant expertise and experience to provide a comprehensive project management package to meet your schools' requirements. Through a process of customer engagement we capture both immediate and future needs which we will incorporate into the solution.
Our staff are able to manage all aspects of the project management process from initial surveys to technical meetings with architects, contractors and other stakeholders.
Extensive experience in a whole array of projects from new builds to refurbishments means we have the knowledge and experience to ensure all of your requirements are managed and delivered on-target.
Procurement
We are able to offer bespoke advice and recommendations on ICT equipment appropriate to your school business and curriculum needs. Our effective relationships with a vast array of suppliers and working within Durham County Council's procurement frameworks, enables us to provide you with the best value products leveraged by bulk buying power, therefore goods can be procured on your behalf at highly competitive rates. Products offered range from servers, end-user devices, including iPads, through to print consumables and hoover bags.
Leasing
Making significant capital investment to support your school's ICT vision can be difficult. With the advancements in technology, the constantly developing range of devices and refresh of existing kit ever so apparent, leasing is an option you may want to consider. Durham County Council has a formal contract with Capita Asset Services who are able to provide you with a flexible, competitive, lease arrangement.
Forensic investigation and reporting
ICT is an invaluable tool which can transform the way you work however it can be misused. In instances involving suspected misuse, our EnCase certified forensic examiners can investigate and report on computer-related offences such as:
fraud
cyber bullying
inappropriate internet access
encryption
dual factor authentication
security audits
penetration testing
If you would like our team of experts to investigate an incident at your organisation, we are here to help.