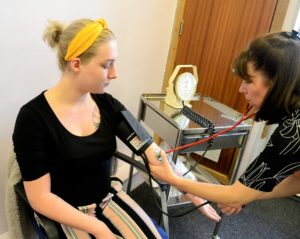 Our occupational health service is accredited by Safe, Effective, Quality Occupational Health Service (SEQOHS) with a professional team including occupational health physicians and specialist nurse practitioners.
We offer a wide range of services to ensure the health, fitness and wellbeing of your staff, as well as making sure you comply with relevant legislation. We offer the following services:
We can also offer a bespoke package tailored to your needs. If you would like discuss your needs please contact us.