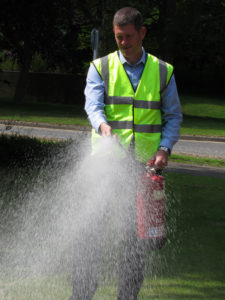 Our specialist health and safety officers have a long and successful history of providing high quality advice and support to a broad range of sectors.
We will help you to manage risks and prevent injury and ill-health to those at work and those affected by your work activities. We provide support and guidance to ensure everyone understands their responsibilities.
We will work in partnership to provide proportionate, prioritised, cost-effective risk based solutions so that health and safety risks are managed.
We provide support on a range of issues, including:
development and review of health and safety policies and procedures
audits, inspections and site attendance
undertaking and maintaining health and safety risk assessments
undertaking and maintaining fire risk assessments
undertaking reporting and accident investigations in-line with the Reporting of Injuries, Diseases and Dangerous Occurrences Regulations (RIDDOR)
information required to defend personal injury claims
interpretation of health and safety legislation
support with OFSTED compliance
construction project Health and safety support and advice
attendance at health and safety forums and meetings as required
governing body advice and support
asbestos and legionella advice
accident and incident support, investigation and reporting
violence and aggression risks
data and statistical analysis
educational visit support, advice and completion of risk assessments using EVOLVE
access to the health and safety information portal
dealing with enforcement bodies eg Health and Safety Executive (HSE), Fire and Rescue Service
monitoring of audit compliance and action plan completion with auditees
provide regular statistical reports pertaining to incidents described above in order to identify trends and inform incident prevention initiatives
health and safety training and training needs analysis;
performance management reporting
access to telephone advice line
newsletters and bulletins with up to date legislation, best practice and news
contract monitoring eg building or maintenance contractors working on your site.
What makes our Health and Safety offer different
Our friendly and approachable team are:
chartered/graduate Institute of Occupational Safety and Health (IOSH) practitioners, professional, competent and responsive efficient
knowledgeable in all aspects of relevant legislation and legal requirements
experienced across a wide range of sector
understanding of the needs and challenges schools and organisations face
able to provide sensible, practical and proportionate advice and support
If you would like more information or would like to obtain a quote contact us.