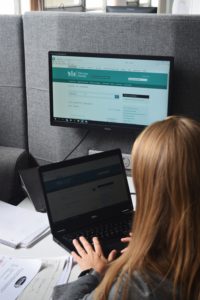 Our internal insurance fund covers against uninsured losses for which the school is responsible arising from flood, malicious damage, theft and accidental damage.
We will:
provide claim forms on request
process all claims made
ensure school budgets are reimbursed for expenditure above "excess" level
provide advice on policy cover and any other insurance matters
Duration of service level agreement: One year "roll-over"
Period of Notice: Schools will need to provide policy details at least 3 weeks before the financial year if not buying back.
Important note:- claims will not be accepted if we are NOT notified of the initial incident within 30 days of the occurrence.
Features of Policy
Risks covered include all contents within the building or secure metal container within the school grounds (excluding wooden sheds and playground equipment). Cover also includes internal decoration, fixtures and fittings and glazing for which the school is responsible.
Reinstatement will be on a like-for-like, not new for old basis, for damage caused by fire, flood, malicious damage or theft. For the avoidance of doubt, storm damage only relates to damage caused by gale force winds. Damage caused by snowfall is NOT covered, and any damage caused as a result of poor property maintenance, is not covered. Theft of lead from roofs is excluded from this policy.
Cover includes instances where equipment is in possession of school staff or pupils for authorised purposes away from school but does not cover theft from unattended vehicles.
Replacement equipment etc. to be subject to county council contracts or as bound by schools' standing orders.
School responsible for 'excess' in respect of each and every incident.
Incidents of theft, malicious damage to be reported to police within 24 hours (or, if at weekend, as soon as possible)
Property belonging to staff or pupils is not covered by the policy.
Excess levels
The 'excess' referred to in the features of policy section above will be notified to schools before 31 March each year, based on the claims experience of the individual school.
The excess arrangements with effect from 1 April 2016 are:
| School type | Excess payable by school |
| --- | --- |
| Nursery, primary and special | £1,000 |
| Secondary | £3,000 |
Where a school has had a previous claim under this policy, within a five year period, this excess will be increased by £1,000 for each additional claim received up to the following maximum limits:
| School type | Excess payable by school |
| --- | --- |
| Nursery, primary and special | £5,000 |
| Secondary | £7,000 |
Where a school has two or more claims each exceeding £75,000 in a five year period, we reserve the right to apply an excess of £6,000 for nursery, primary and special schools, and £10,000 for secondary schools, on those claims.