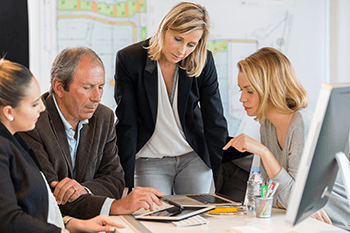 Governing Bodies/Trust Boards are required to appoint a Clerk. EDGS provides an independent, high-quality professional clerking service to maintained schools, single academy and multi-academy trusts.  Our highly qualified and professionally trained Clerks are able to provide year-round advice and guidance on all matters relating to school/academy governance.
Our aim is to support your Governing Body/Trust Board to achieve its core functions of:
Setting the Strategic Direction– Ensuring clarity of vision, ethos and strategic direction
Creating Robust Accountability– Holding leaders to account for educational performance and the performance management of staff
Overseeing Financial Performance– Ensuring solvency and effective financial management
What we offer
regular briefings and information sharing (electronically, face to face and virtually)
provision of an information booklet for new Governors/Trustees to support their induction
procedural advice on the statutory Governance functions during clerked meetings including the presentation of briefing papers (where appropriate)
advice and information regarding agenda items and governance issues including terms of office and appointment/re-appointment of Governors/Trustees
review and delivery of governance development briefings
provision of draft policies for consideration and adoption
guidance on policy and practice when dealing with complaints
unlimited year-round telephone advice and support by professionally trained and experienced clerks on issues related to governance
advice, support and provision of documentation in relation to the election of Parent and Staff Governors (where appropriate)
liaison with the appropriate council regarding the nomination for a Local Authority Governor (where appropriate)
liaison with the relevant Diocese regarding the appointment of Foundation Governors (where appropriate)
liaison with appropriate services regarding bespoke training and development
liaison with the Education Durham regarding additional support from Senior Leadership Advisors (where appropriate)
clerking support and attendance of a clerk at meetings in accordance with the package purchased
termly reminder and advice regarding the Headteacher's

termly

report
email and telephone contact to arrange termly and committee agendas
production and circulation of all papers for termly Governing Body/Trust Board meetings and, where clerked, Committee meetings
accurate, high quality minutes with a draft sent to the Headteacher / Chair for amendment/approval
meeting action points produced and circulated to the Headteacher / Chair within 3 working days following the meeting
follow-up actions and / or correspondence undertaken as instructed by the Governing Body/Trust Board
maintenance of records relating to the Governing Body/Trust Board including full Governing Body/Trust Boards membership, committee membership, attendance (full termly and committee meetings)
In addition, a suitably qualified and experienced Clerk can also arrange, advise on and clerk meetings called specifically in relation to leadership appointments, staffing reductions, pay review meetings, complaints, Human Resource matters or pupil exclusions.  An additional charge will apply where meetings are outside of the package purchased.
We also offer a service level agreement for Support to Chair's of Governing Bodies/Trusts
All Governing Bodies/Trust Boards must have a Chair.  The Chair, supported by the Vice Chair is responsible for ensuring the effective functioning of the Governing Body/Trust Board and has a vital role in setting the highest of expectations for professional standards of governance.  It is the Chair's role to give the Governing Body/Trust Board  clear leadership and direction, keeping it focused on its core functions.
EDGS offers a SLA which provides support to the Chair in their role as the HT's Line Manager and as leader of the Governing Body/Trust Board
For further information on what this SLA offers please contact us.
Our Service Level Agreements (SLAs) are offered on a one year "roll-over". Three months written notice is required to leave our SLAs.
If our SLAs do not meet your needs, please contact us and we would be delighted to provide a quotation for a bespoke package of support.