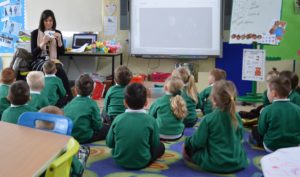 We provide expert advice and support on the recruitment and retention of teachers across all schools in County Durham. A range of services are available, some of which are centrally accessed, others are available on a consultancy basis.
What we offer
A recruitment pool for Newly Qualified Teachers (NQT) in both the primary and secondary phases. Head teachers with school vacancies will be able to access the NQT pool application forms securely. Candidates meeting the requirements of the vacancy and of interest to the school will be contacted by the head teacher directly and invited for interview. Appointments should be made in line with our recruitment and selection policy.
Durham Supply Teacher Partnership is incorporated into this SLA and provides supply teachers to cover staff absence in schools. Our recruitment and selection of supply teachers is done in line with our recruitment and selection policy. All registered supply teachers are required to undertake our bespoke annual Continual Professional Development (CPD), as well as having access to additional training courses.
Advice on staffing structures and staff deployment.
Incentives for staff retention. Easy to follow guidance is available on how to access the local and national initiatives including:

job share
retention allowances
career mapping
national professional qualification for head teachers

Advice and guidance on career profiling for teachers.
Consultancy services including individual teacher career profiling to assist teachers in structuring the direction and progress of their careers, providing incentives for them to fulfil their roles successfully and remain in the profession.