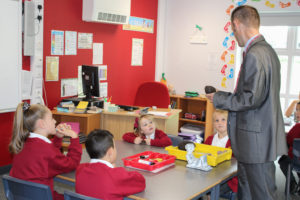 We are dedicated to working in partnership with head teachers, school leaders and governing bodies to provide a comprehensive and personalised package of support tailored to the requirements of your school.
We offer a professional scheme that assists schools with the advertising of school posts and provides a contribution towards the cost of some press advertisements.
Please note that this service level agreement (SLA) is not available to academies or trust schools however, advice and guidance is still available for those who wish to advertise vacancies.
What we offer
Press advertising for head teacher and deputy head teacher posts. A maximum contribution per initial advert of £1,000 (plus VAT) is payable in any one financial year. Any re-advert is fully chargeable.
Press advertising for assistant head teacher and teaching posts (excluding supply teachers). A maximum contribution of £250 per post plus VAT is payable in any one financial year.
Press advertising for support staff posts. No contribution is payable.
Electronic advertising for all posts on the North East Jobs website. Those schools who have bought into the HR (Operations and Data) SLA but not the Advertising of School Posts, can still request electronic advertising on the North East Jobs Portal for a set fee of £95, through Education Durham. Please note fees are payable at the end of each term. Schools that do not hold either of these service level agreements cannot place adverts through us.