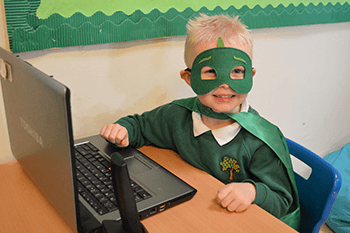 All schools have a statutory requirement for the provision of safeguarding and child protection.
Every school and college should have a designated safeguarding lead who will provide support to staff to carry out their safeguarding duties and liaise closely with other services such as children's social care.
All staff should receive appropriate safeguarding and child protection training which is regularly updated. In addition, all staff should receive safeguarding and child protection updates (for example, via email, ebulletins and staff meetings), as required, and at least annually, to provide them with relevant skills and knowledge to safeguard children effectively.
What we offer
In order to help you be fully compliant, we have developed a support package and specialised training courses to deliver an integrated solution to safeguarding and child protection.
These are especially tailored to County Durham schools and the local documentation provided by the Durham Safeguarding Children Partnership (DSCP) and other agencies.
Buying into this service provides you with the knowledge and guidance to ensure children and young people in your school are properly safeguarded and protected. This includes:
access to the most up to date safeguarding and child protection information on our schools' extranet including an updated 'model' child protection within safeguarding policy for use in school
briefings every term on our extranet and the DSCP website to inform you about changes to safeguarding and child protection policy/practice/procedure, good practice and new resources
telephone consultation support around relevant paperwork and procedures in safeguarding and child protection
training reminders sent to your school when they are due
three training courses – details are available on request