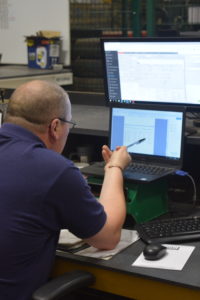 Whether through incidents such as fire, flood, severe weather, cyber-attacks or the loss of utilities a business interruption or emergency can affect a school or organisation at any time and in many different ways. The one thing all emergencies have in common is their unpredictable nature and the wide ranging impact they can have on the people, premises and the communities they serve.
Are you prepared?
It is important that we all have emergency plans in place to help us respond effectively to any incident in a flexible and dynamic way.
Developing and implementing emergency plans will help you:
minimise the impacts of an emergency
maintain the health and safety of everyone involved
support recovery and the return to business as usual
if a school, meet the requirements of the Schools Financial Value Standard (Q25 Continuity or Disaster Recovery Plans)
What support is available?
We work closely with primary schools, secondary schools, academies and organisations across the county. We offer a range of service level agreements and support to help you become as resilient as possible, including:
Business continuity planning
Lockdown procedures
Training (incident management, suspect package and white powder incidents, log keeping)
All of our services aim to help you understand and adapt to the changing nature of emergencies and are tailored to meet your needs. Bespoke staff training and exercising accompanies all of the services we deliver.
Our packages
Each of our packages are prepared and delivered by fully trained staff. We have substantial experience of planning for and responding to a wide range of emergencies and all our staff have an in depth knowledge of emergency management and business continuity processes together with significant experience in supporting the education sector and the wider community to become more resilient before during and after an emergency.