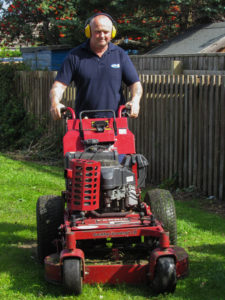 We provide professional and comprehensive support by working with your grounds maintenance provider to ensure your school grounds are maintained in a safe manner, to the required statutory standards for grounds and playing fields. Ensuring that you meet your statutory duties and health and safety compliance are an integral part of our service.
What we offer:
full and regular inspection of the provider's performance and close scrutiny of all claims before payment is authorised
dealing directly with the provider's representative on behalf of the school regarding disputes and queries
cost effective estimates for variations or additional work required
advice and support on the technical aspects of grounds management
advice on financial control of the grounds maintenance budget
an advisory service on any necessary renovation or care required to maintain sporting facilities at a suitable standard
the design of small schemes, preparation of specifications, seeking of estimates and the provision of site supervision for specialist work such as drainage schemes and the renovation of synthetic/artificial surfaces
advice and support in the development and construction of wildlife areas for rural studiesa
advice on floral displays including obtaining plants and flowers and arranging the decoration
advice on the suitability and provision of play equipment and safe play surfaces and an annual inspection of the outdoor play equipment
inspection of boundary walls and fences/footpaths and paving to identify any health and safety issues
general advice on the management and maintenance of the school grounds
Duration of SLA: One year "rollover"
Period of notice: 3 months
For more information or to request a quote please contact us.